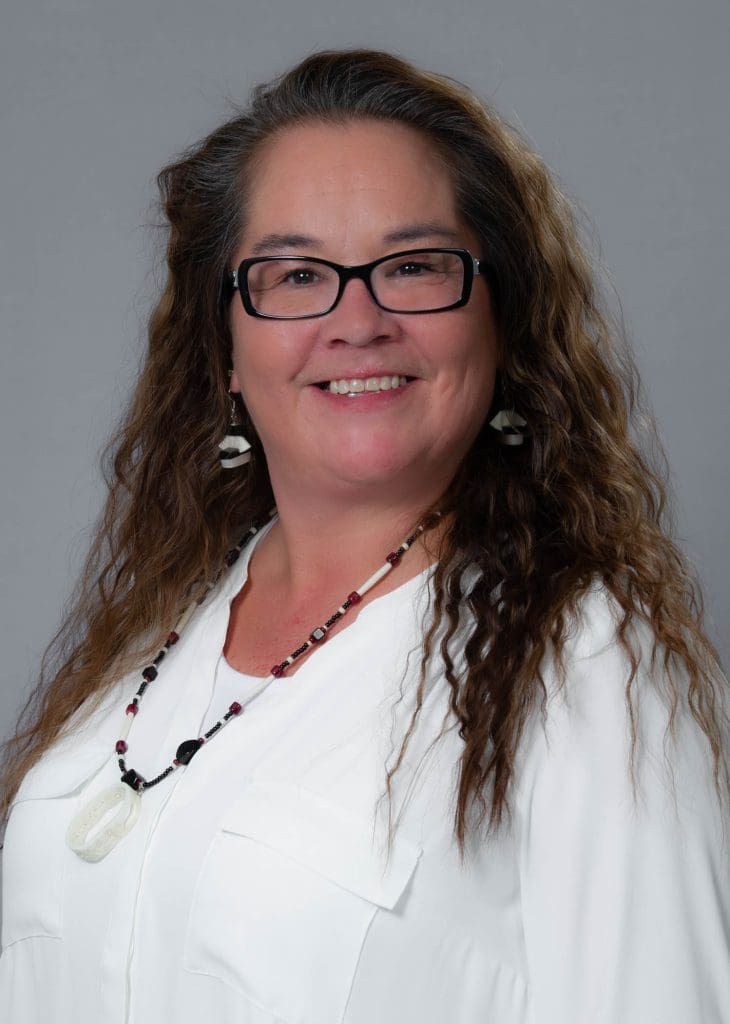 Carrie Berntsen-Chu joined Old Harbor Native Corporation in 2013 as the Anchorage Receptionist and was promoted to the Office Manager and now is the Director of Corporate Properties and Events.
Carrie was raised in Old Harbor and enjoyed the first 25 years of her life there. Beginning in 1999 Carrie worked for the State of Alaska, creating a successful new program for children at Alaska's Workplace Job Center. For 14 years she chose to stay at home and raise her four children in Anchorage, Alaska with her husband, Kenneth Chu. During this time she worked part-time at her children's school, Northern Lights ABC. She also was on the PTA Board at Northern Lights ABC for four years and has been an avid volunteer at the School.
Carrie's sons all participate in hockey and she is a passionate supporter of the Anchorage Hockey Association. Her daughter is currently attending the University of Alaska Anchorage pursuing an engineering degree and is a University of Alaska Scholar participating in the Alaska Native Science and Engineering Program.
Carrie enjoys spending time with her family in the great outdoors of Alaska.