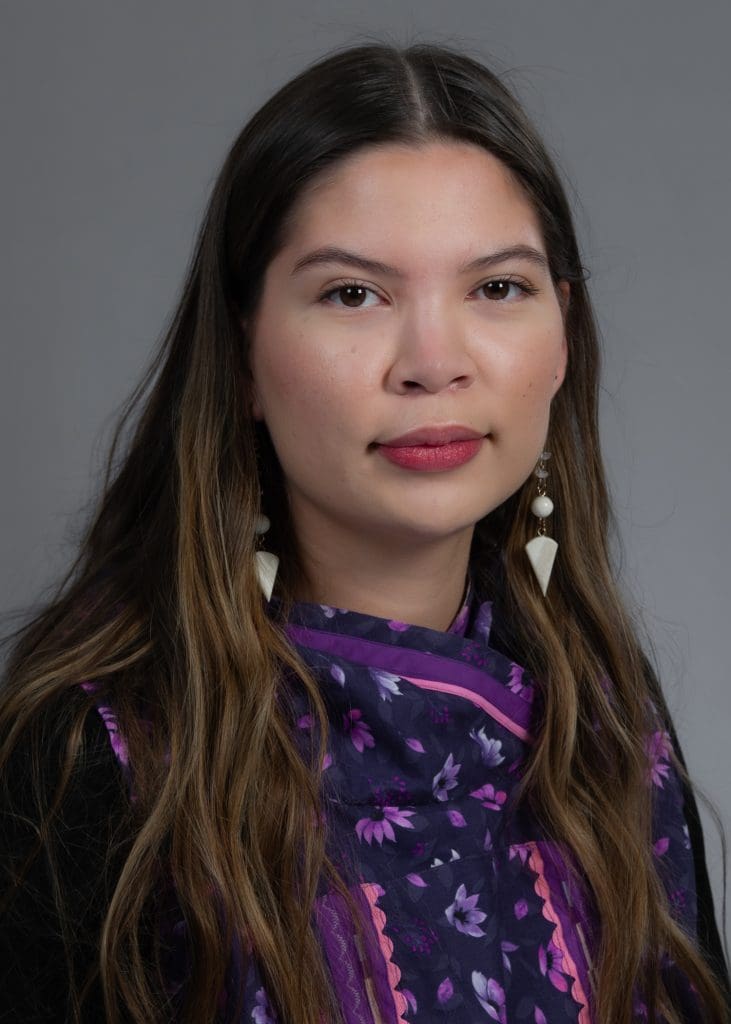 Esther O'Brien joined the Old Harbor Native Corporation (OHNC) in 2022 and is the Receptionist/Assistant to Director of Corporate Properties and Events. Ms. O'Brien first started working for OHNC as an Intern placed at the Alaska Native Heritage Center in 2019. Ms. O'Brien is of Alutiiq and Gwich'in descent. Her mother is Lily (Swenning) O'Brien and her grandparents are Paul and Barbara (Inga) Swenning.
Ms. O'Brien was raised in Nenana by her parents Matt and Lily O'Brien and graduated from King Technical High School in 2019. She is currently continuing her education at the University of Alaska Anchorage.
Ms. O'Brien enjoys being a student in all aspects, volunteer work through Cook Inlet Tribal Council, and participating as an emerging leader for the Tanana Chiefs Conference. She is passionate about becoming a strong advocate for our youth and communities.
Ms. O'Brien enjoys going on walks and spending her free time outdoors. Her hobbies include making beaded earrings and watching sports games with her friends. Participating in cultural classes and subsistence activities are her favorite during her time off school and work.