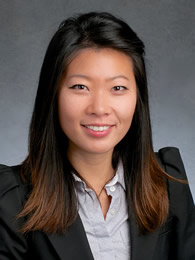 Yousun Clark joined Old Harbor Native Corporation in January 2014 as the Controller. She is accountable for producing period financial reports, maintaining adequate accounting records, engaging the proper performance of the interna controls within the company, and ensuring the reports are complying with generally accepted accounting principles.
Prior to joining OHNC, Yousun worked as an auditor for BDO USA, LLP, a national public accounting firm, for over five years. She was specialized in auditing State and Local Government, school districts, not for profit organizations, and employee benefit plans.
Yousun enjoys traveling, hiking, biking, and all that Alaska has to offer with her husband.